Health Product Applications for Aloe Vera Ingredients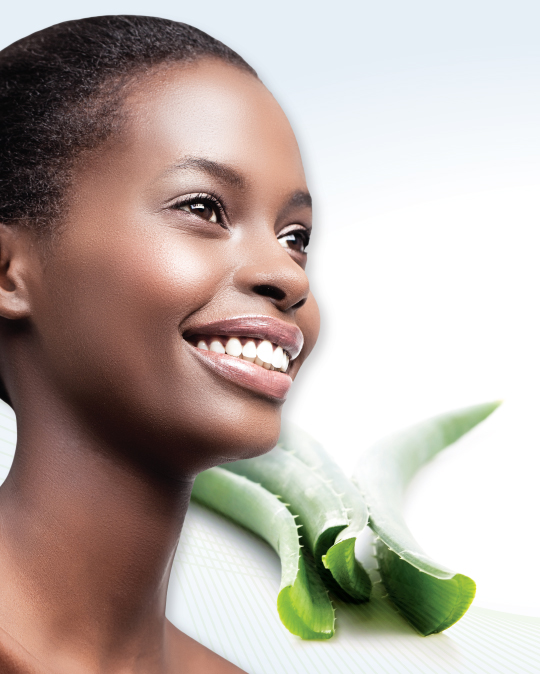 Aloe Vera Improves Gastrointestinal Health & Prebiotic Function
Many people derive gastrointestinal health benefits by consuming Aloe. Aloecorp's ACTIValoe® Aloe vera is a prebiotic that has low gas production, promotes Short Chain Fatty Acid (SCFA) production, and increases proliferation of gut bacteria. 
Using Aloe vera as a prebiotic, along with probiotics, increases these benefits synergistically and helps to improve overall digestive health.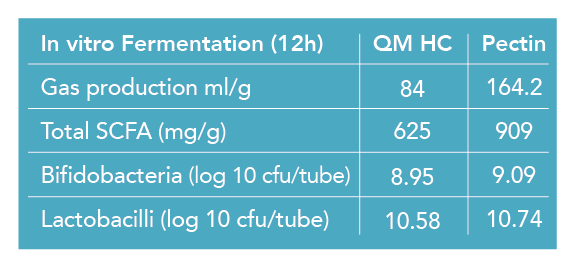 Aloe Vera Supports a Healthy Immune System
Our ACTIValoe® Aloe vera supports the immune system by affecting the peripheral blood monocyte (PBM) CD56 and the activity of natural killer cells.
Aloe vera helps to increase both the PBM CD56 and cell-killing capability of natural killer cells, and in turn, supports a healthy immune system.
Here are the results of both Aloe vera dosage groups.

Aloe Vera Increases Bioavailability of Vitamins B12, C, and E
Water-soluble Vitamin B12 and C, along with fat-soluble Vitamin E, are among three of the most popular supplement ingredients available. To test how aloe can enhance supplementation of these popular vitamins, doses of each of the three vitamins were given with or without Aloe vera over a 24 hour period.
Blood plasma levels were analyzed to determine the concentration for each vitamin absorbed. When taken in combination with Aloe, the following results were observed:
Bioavailability of Vitamin B12 increased 180% after an hour
Bioavailability of Vitamin C in the blood increased 204% after 8 hours
Vitamin E bioavailability increased 269%



Aloe Vera Reduces Wrinkles & Increases Elasticity
Aloecorp's ACTIValoe® Aloe vera is a functional health food that reduces wrinkles and increases elasticity of skin. Furthermore, there is also no significant change in the degree of erythema, pigmentation or skin sensitivity to UV irradiation.
See the comparison of skin results before and after intake of ACTIValoe®.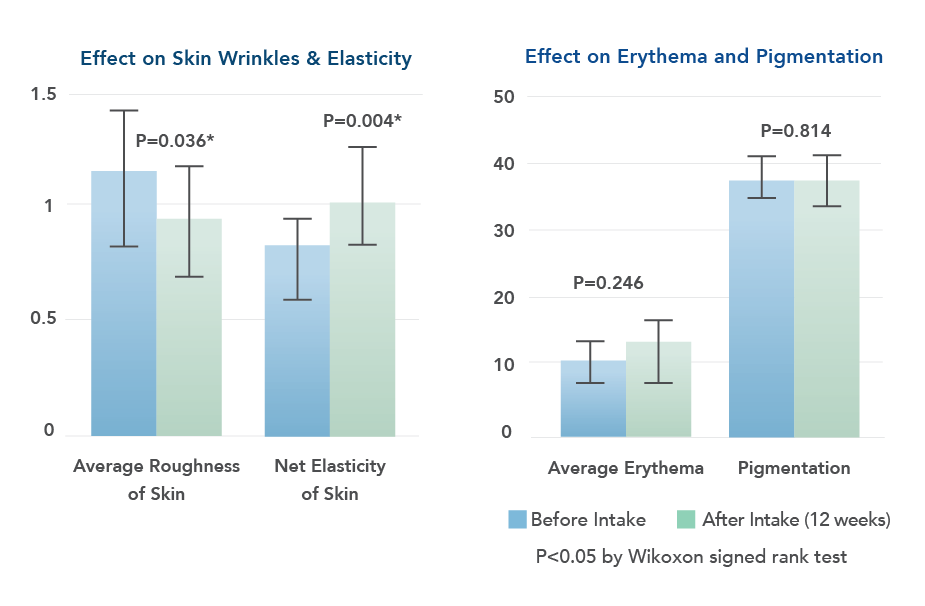 Aloe Vera Maintains Healthy Cholesterol & Manages Oxidative Stress
High cholesterol and triglycerides are linked with an increased risk of coronary heart disease. Higher C-reactive protein levels and oxidative stress are also associated with many aspects of the pathogenesis of cardiovascular disease.
Our ACTIValoe® Aloe vera helps maintain a healthy cholesterol and helps manage oxidative stress for a healthy heart.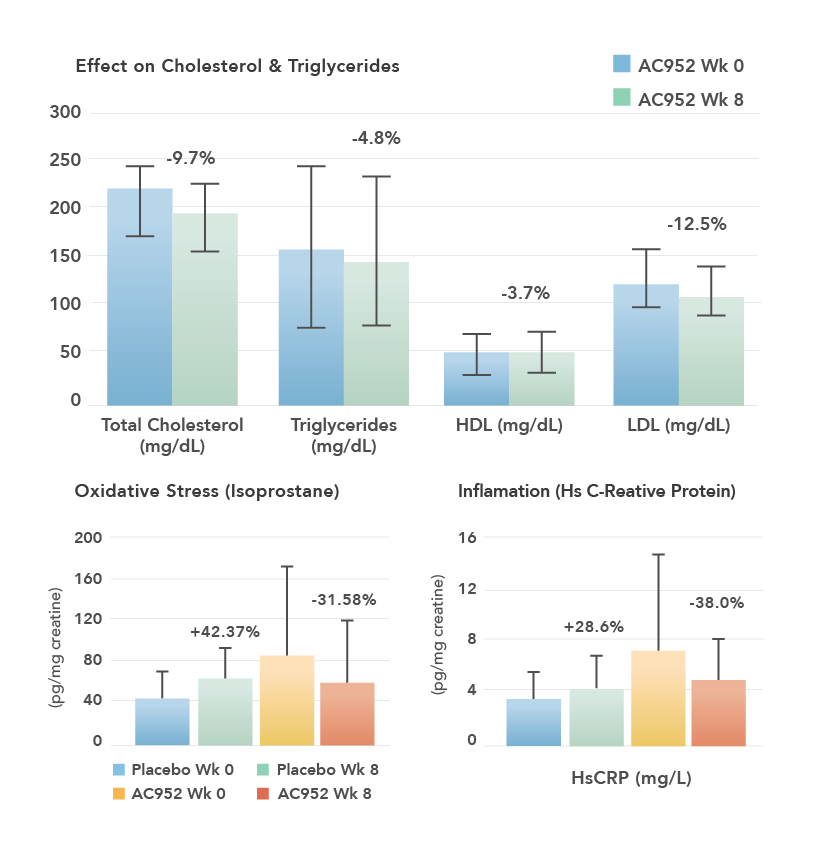 ---
Learn more about the health benefits and product applications of aloe vera. Contact our experts today for a free consultation.